Dozzz - Create Your Favorites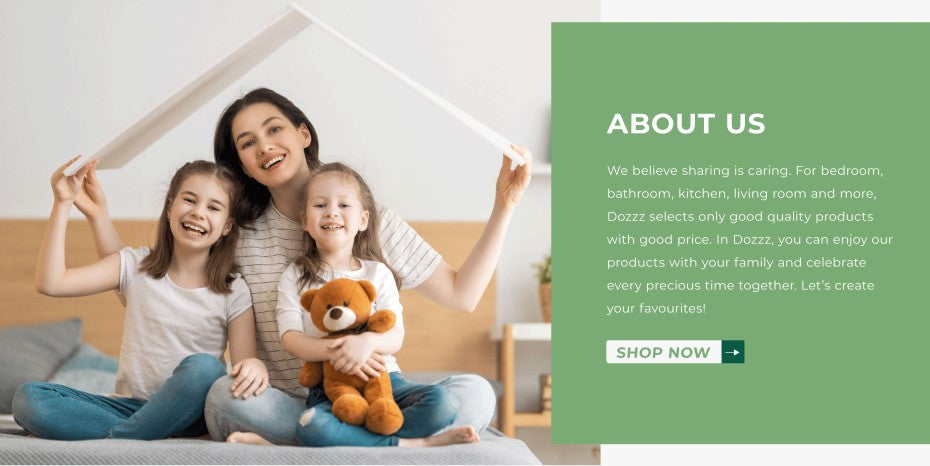 Discover more pleasure in life.
Dozzz believes sharing is caring. With a strong passion to discover a better life with you, we select only good quality products with good price. Dozzz products surprise you by its design, versatile usage, and how it can add more pleasure to your home.
Sharing is caring. Enjoy family time.
In Dozzz, you and your family can enjoy our products with smiles and laughs together. With Dozzz, cheerful family time can happen in kitchen, living room, bedroom, bathroom, and more.
And, create your favorites with Dozzz.
The most important is, we want you to create your favorites with us. Come to Dozzz to find more inspirations and ideas about life, and start to create your unique favorites with love.